Advanced reading experience
From the first document you select, PDF Expert springs into action with smooth scrolling and fast search. Select the most relevant layout to quickly accomplish your task, whether you compare 100 page contracts or read a short article.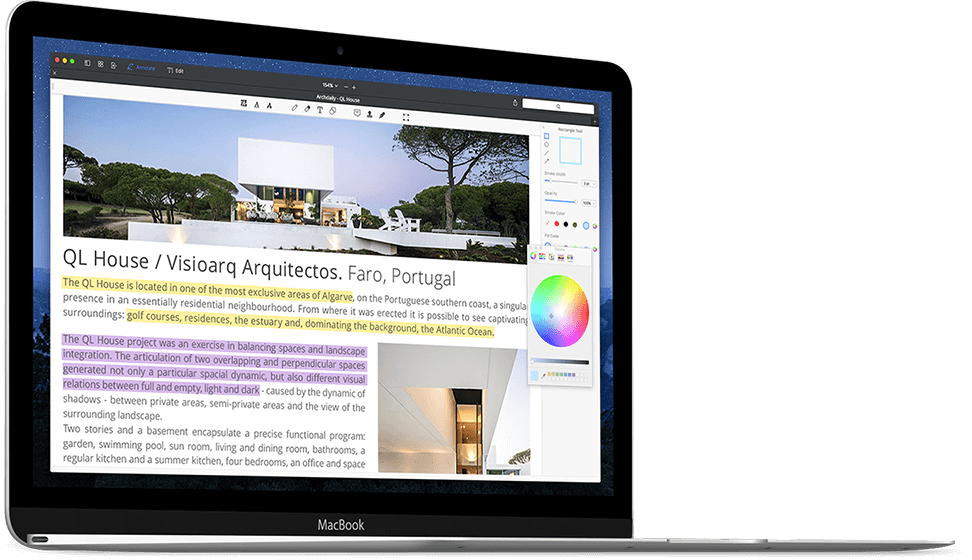 Better than a book
Enjoy amazing reading experience with advanced settings. Pick Day, Night or Sepia mode to please your eyes.
State of art PDF Search
Find things instantly with search indexing. Save relevant discoveries into search history to make them more convenient to recall.
Annotate to remember
Add annotations and notes to documents. Use Apple Pencil with iPad Pro for ultimate experience on the go.
I'm stunned that this application has everything I was looking for.
---
Edit PDFs. Now it's possible.
PDF Expert is the best PDF writer for Mac. You can easily edit text, images and links. It will automatically detect the font, size, and opacity of the original text, so you can make edits easily.
Enjoy powerful features
Edit text
Fill out
Merge
Edit images
Sign
Reduce
Add links
Split view
Crop
I'm thoroughly pleased by how fast PDF Expert is.
Fill PDF forms. Sign contracts.
Easily fill out PDF forms such as applications or tax forms. Sign contracts with a personal, legally binding electronic signature in a few clicks.
I have to sort through a copious amount of journal articles, and PDF Expert is a lifesaver.
---
Work across your iPhone, iPad and Mac
Use PDF Expert on any Apple device – iPhone, iPad, and Mac. Seamlessly transfer documents between your devices.
Learn More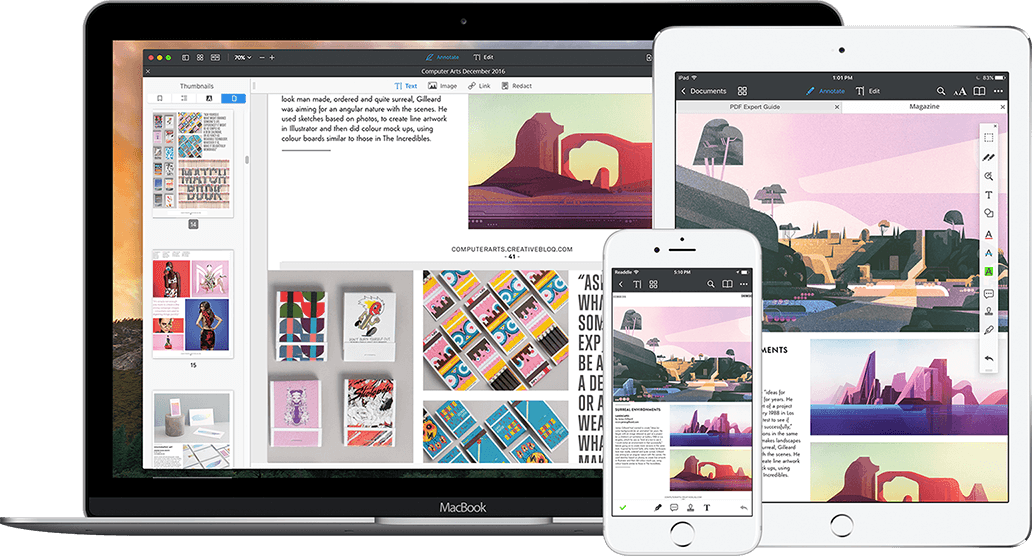 Beautiful design. Powerful soul.
Easily transfer PDFs from iPad to Mac and vice versa. Work on your research at home, using a wide screen of your Mac. Transfer the files on your iPad and take it from there while on the go.