If you're a business or a non-profit based in the US and you've utilized the services of independent contractors or freelancers, you will have to prepare the IRS Form 1099-MISC and provide it to them after they submit the IRS Form W-9. The 1099-MISC, officially titled 'Miscellaneous Income', is used to report all the payments you've made to any non-corporate entities (such as independent contractors) for their services. This form is used to report "non-employee compensation" to the IRS.
Note: If you're an independent contractor or freelancer, all the business that you've worked with over the last financial year and have paid you for your services will have to issue the Form 1099-MISC to you, after you submit the IRS Form W-9 for the services rendered by you. Here's how to fill out form W-9 on a Mac.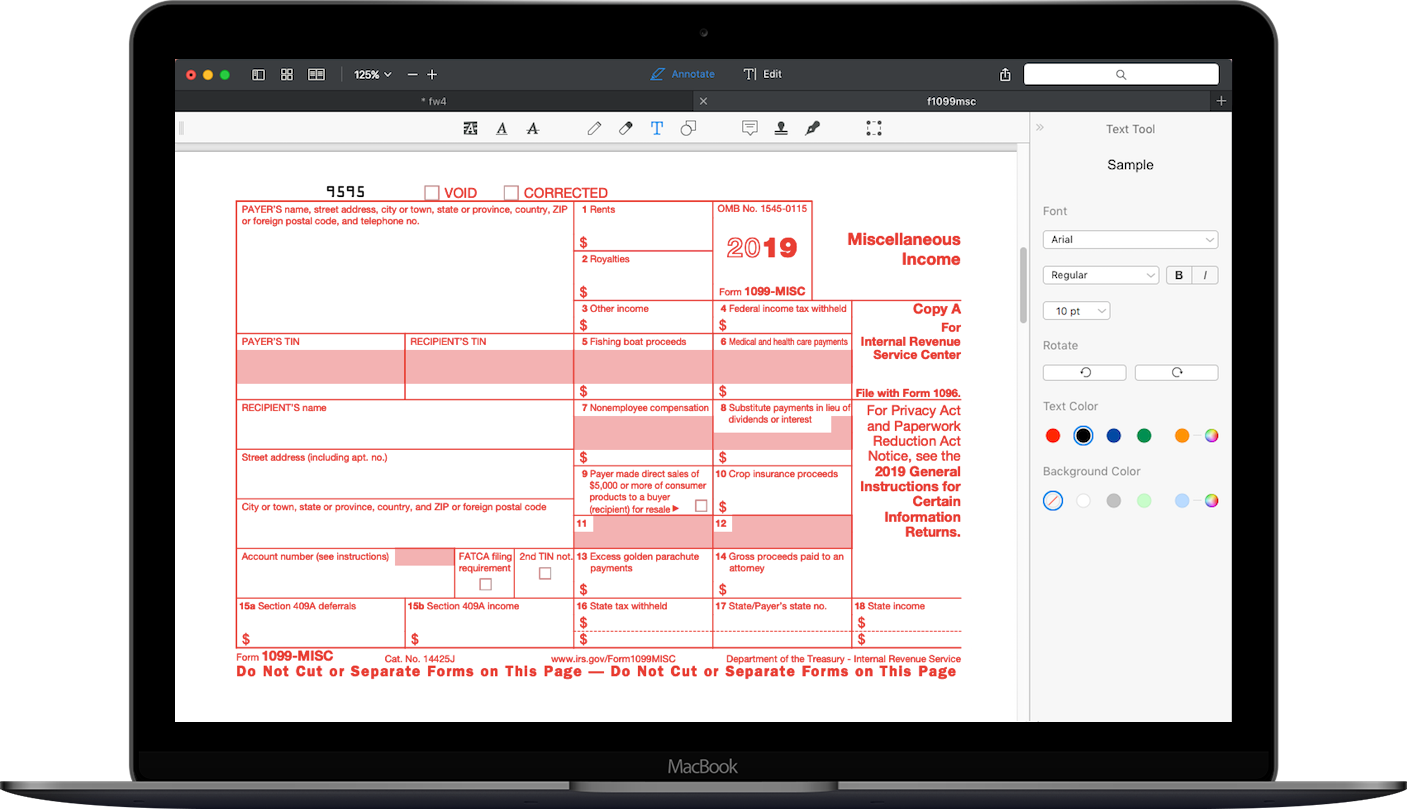 When do I need the IRS 1099-MISC Form?
You will need the 1099-MISC form if you're a small business owner based in the US and have made payments of over $600 to independent contractors or freelancers (non-corporate entities). These contractors or freelancers fill out form W-9 instead of you and send it to you.
How to fill Form 1099-MISC on Mac?
Follow these 6 simple steps to fill out Form 1099-MISC on Mac:
Download the IRS Form 1099-MISC from here.
Install PDF Expert on your Mac and open the downloaded form.
Enter your own details in the Payer's info and the Recipient's info from their Form W-9 on the left side of the form.
Type in the details of relevant payments made in fields '1' to '18' on the right and bottom of the form.
Fill out the rest of the fields carefully.
Save and print out the form, sign it and send it to your contractor.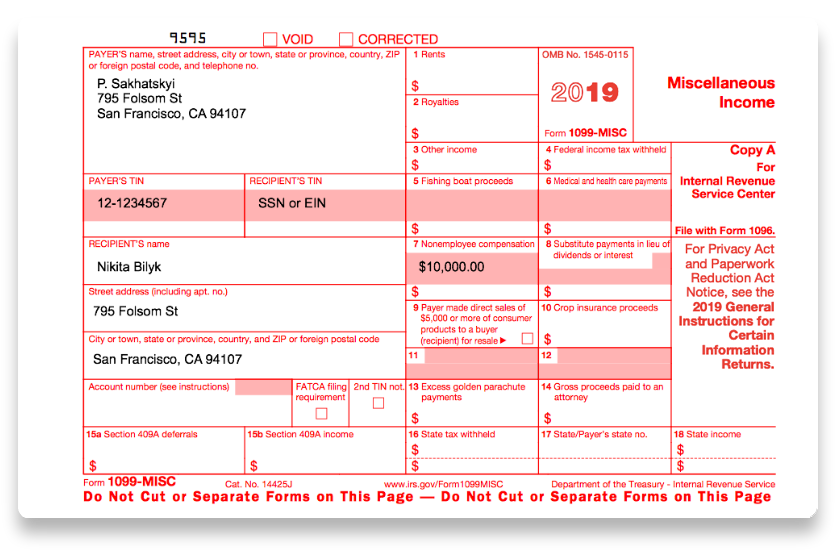 Common mistakes to avoid while filling out Form 1099-MISC
- Misspelling your own TIN, your recipient's, or their Account number will most likely result in your form 1099-MISC being rejected; so make sure the information is entered correctly.
- Make sure that you enter the correct values for the payments you've made to your contractors. It's important to avoid surprises during the tax season as you may end up owing money to the IRS.
How does PDF Expert Help with filling out tax forms?
PDF Expert is the best PDF editor for Mac with many fantastic features. PDF Expert makes it very easy to fill out your tax forms and save them for handy access later. It contains tools to let you quickly enter information or make corrections in PDF when needed. As the tax season approaches, make sure you download PDF Expert for some peace of mind.
Once again, make sure you provide accurate information on your 1099-MISC. If you are unsure of some items, always consult with your financial adviser.