Fill it out. Sign it. Send it. Move on.

Writing in the form fields or marking up checkboxes is as natural and quick as writing on a sheet of paper. The information entered is saved within the form. Just tap with your finger
an active field and start typing.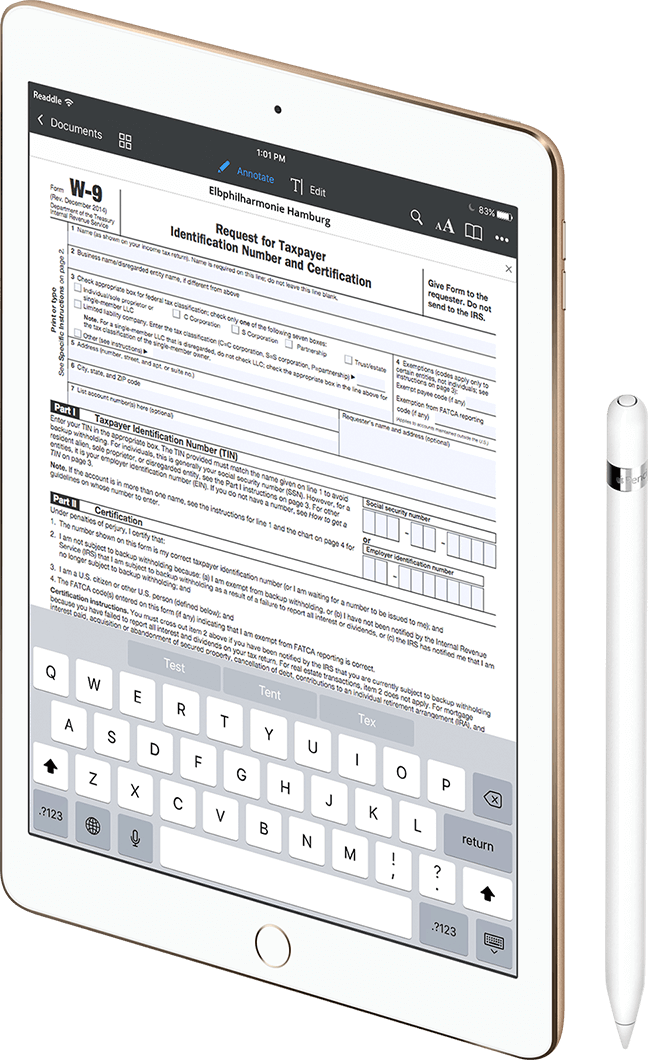 Sign documents
Sign the completed PDF file and send it back to your client or colleague in a snap.
Learn More
I'm stunned that this application has everything I was looking for.
---
Type. On any type of forms.
PDF Expert supports all the major form formats, including acro forms and static XFA forms, created in Adobe LiveCycle. Even sophisticated interactive forms with JavaScript work impressively well.
Adobe LiveCycle
XFA forms
The ability to stop printing articles and instead read them all electronically, but still annotate them as if they were printed is AMAZING!
---
Fill out forms on the go
PDF Expert perfectly completes both fillable and non-interactive forms. There are contracts, invoices, tax declarations, application forms and many more. PDF Expert will easily complete all of them, avoiding printer and ink.