Beautiful signatures
PDF Expert allows you to sign any PDF document right on your iPhone or iPad. Easily create sign your contracts or invoices with a customized, digital signatures. Create beautiful handwritten mark, using Apple Pencil or simply draw it with your finger.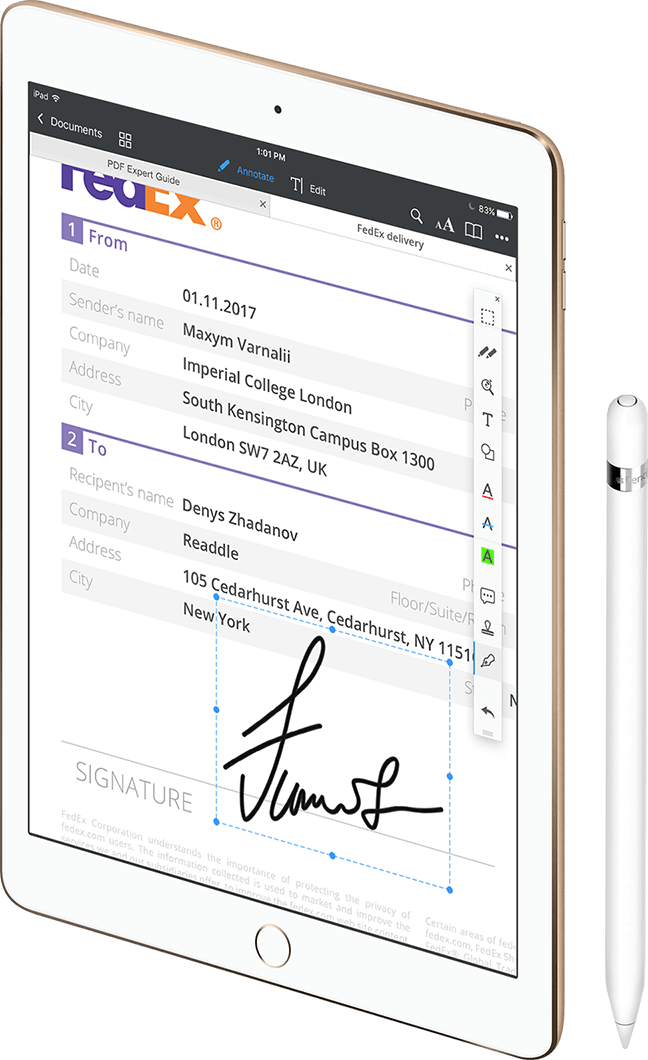 I'm stunned that this application has everything I was looking for.
---
Save time. Go paperless.
Sometimes, it takes up to 3 days to collect physical signatures. Digitize the whole process with PDF Expert by signing PDF documents with a single app.
The ability to stop printing articles and instead read them all electronically, but still annotate them as if they were printed is AMAZING!
---
Sign PDFs across iPhone, iPad & Mac
PDF Expert for Mac and iOS make a great combo when it comes to PDF signing. The signatures are synchronized, and thus can easily create a beautiful signature with Apple Pencil on the iPad and use it on your Mac later.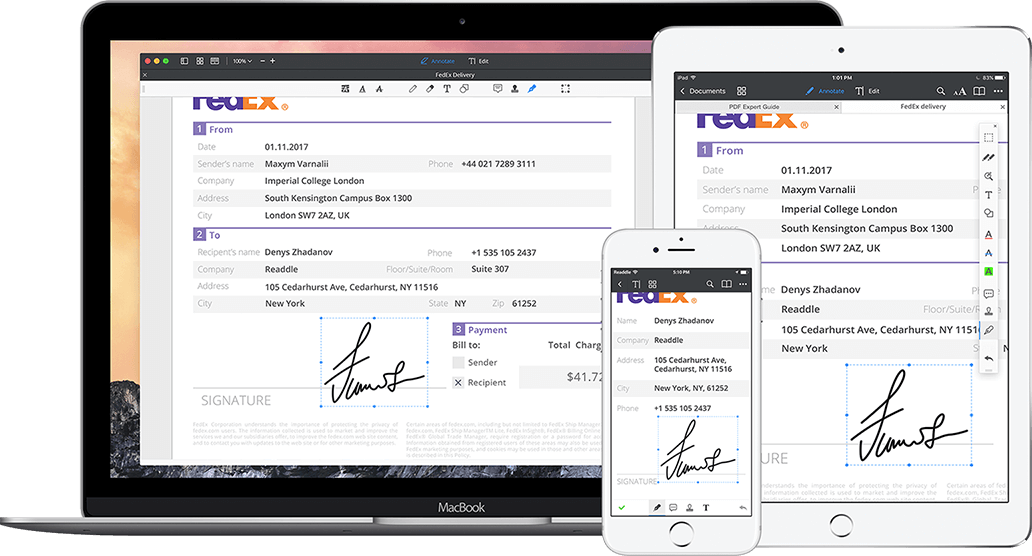 PDF Expert fluently speaks