Read. Annotate. Remember.

People love reading everywhere. That is why iPad has a True Tone display. It adapts the color and intensity to match the light.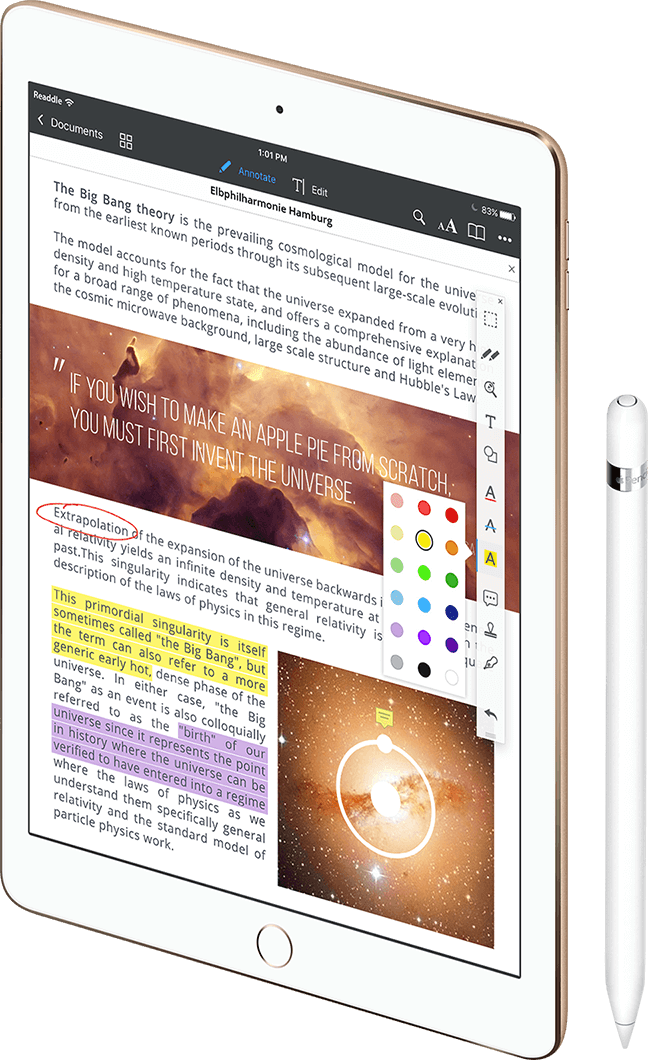 I'm stunned that this application has everything I was looking for.
---
Note every a-ha moment
PDF Expert opens up new opportunities for learning. Mark up text and draw with Apple Pencil while you are reading books or articles. This is the most natural way to remember important things and
add new ideas.
Add notes
Notes are lifesavers when it comes to cross referencing and sharing ideas.
Export annotations
Easily share annotation summaries with colleagues and team members.
Smart zoom
Get high-fidelity, when you are editing tiny digits or filling out small form fields.
The ability to stop printing articles and instead read them all electronically, but still annotate them as if they were printed is AMAZING!
---
Add stamps
Easily add standard stamps, such as "Approved' or "Void" to give feedback and finalize documents. You can even create your own, custom stamps.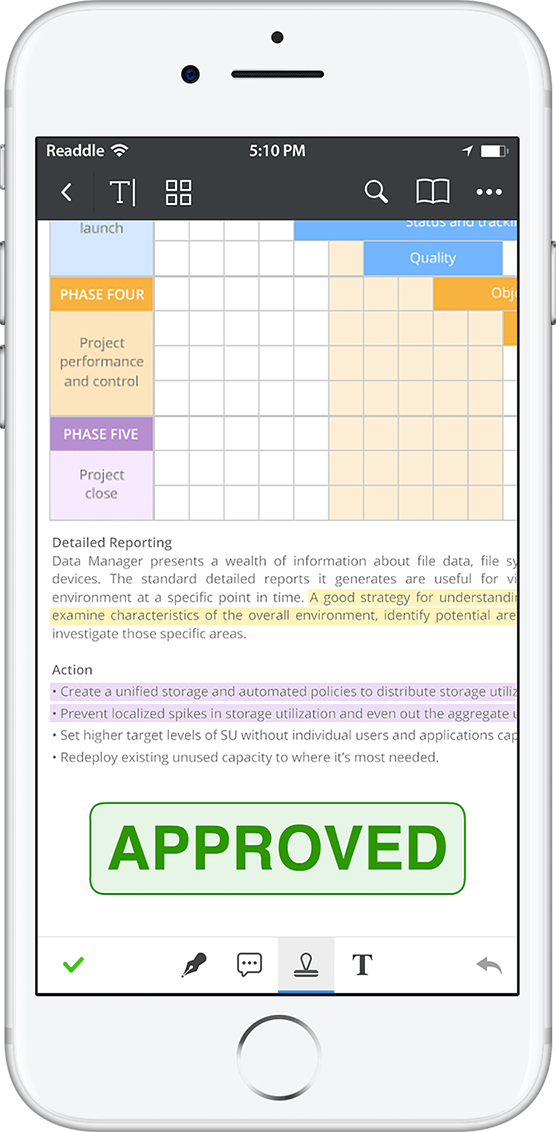 Type on PDFs
Click anywhere on the PDF document and start typing new text. It is great for creating or completing PDF reports and notes.
Add shapes
Draw your colleagues' attention to important parts of the document by adding shapes
Instant and precise search
Instantly find things with the newest search indexing. It scans every inch of the opened PDF file and saves relevant discoveries in the search history, so you can easily recall them whenever you need.