Better than a book
PDF Expert and the True Tone display creates the best reading experience ever. Your iPad adapts the color and intensity of the display to match the light in your environment. Meanwhile, PDF Expert provides you with various reading options to please your eyes.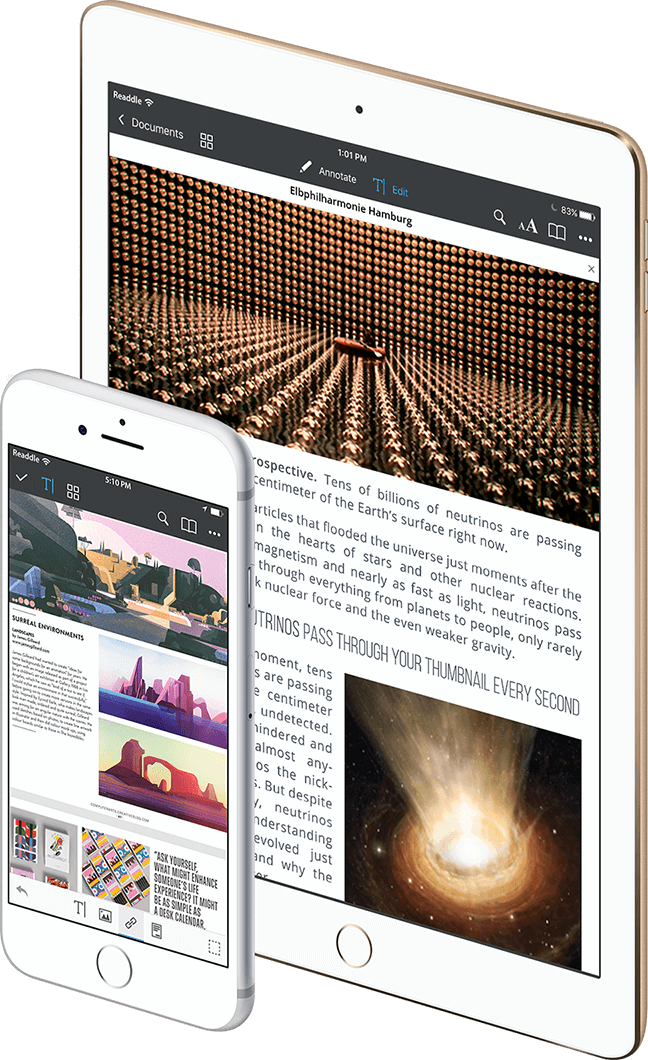 Scroll magic
What type of scrolling do you prefer - vertical or horizontal? PDF Expert offers both for any situation. Scroll pages down when you are viewing a contract or flip ones while you are reading a book.
I'm stunned that this application has everything I was looking for.
---
Blazing-fast PDF Reader
PDF Expert is the best PDF Reader for your Mac. It springs into action with smooth scrolling and super fast search. PDFs open instantly, regardless of the file size.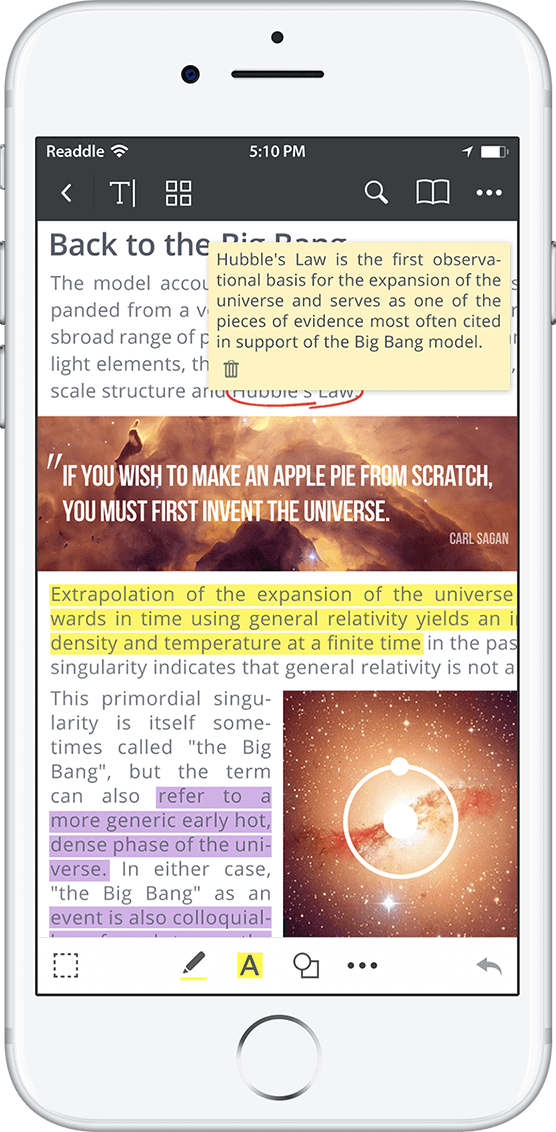 See things in the best light
We've got you covered if you read during the day, or even at night. PDF Expert has three useful themes for the maximum eye comfort. Pick Day, Night or Sepia mode and enjoy reading anytime, anywhere.
Handy Bookmarks
Bookmarks are life savers, especially when you are reading a few books at the same time. Moreover, PDF Expert saves all your bookmarks so if you open your document to a different device - all your bookmarks will be there.
Instant and precise search
Instantly find things with the newest search indexing. It scans every inch of the opened PDF file and saves relevant discoveries into the search history, so you can easily recall them whenever you need.
The ability to stop printing articles and instead read them all electronically, but still annotate them as if they were printed is AMAZING!
---
Note every a-ha moment
Get your point across with fewer words using highlights, shapes, and sketches, so that your ideas become reality faster.