Advanced reading experience
From the first document you select, PDF Expert springs into action with smooth scrolling and fast search. You can instantly open PDFs, whether they are just small email attachments or 2000-page reports.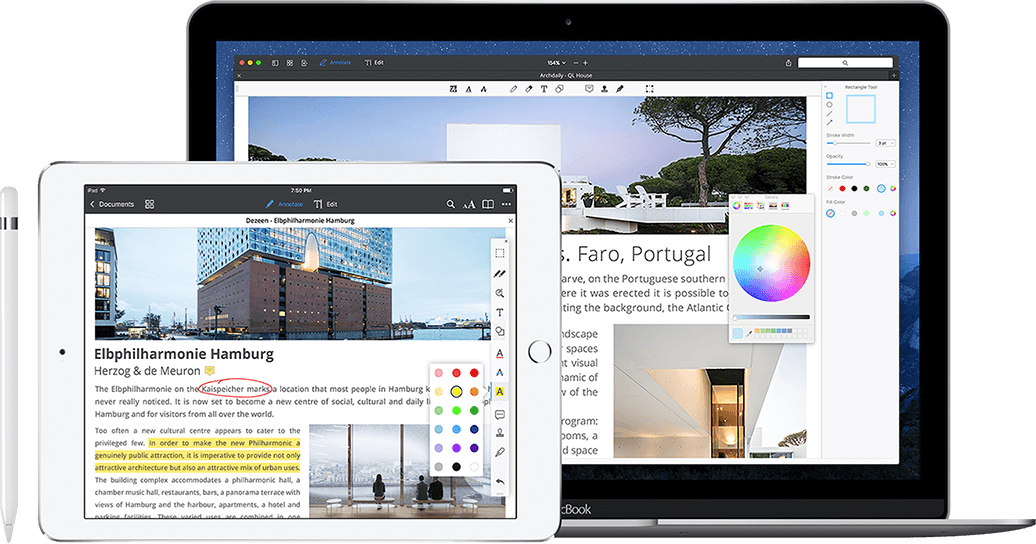 Better than a book
Enjoy amazing reading experience with advanced settings. Pick Day, Night or Sepia mode to please your eyes.
Lightning fast
PDF Expert is super fast whether you work with one pager or a 2000-page report. Find words and phrases in no time.
PDF Expert is the most intuitive app I have used to change text, delete images and read PDF books.
---
Work in the Split View mode
Open two PDF files side by side and work with both simultaneously. Use it to translate text, research papers, compare plans and finalize contracts.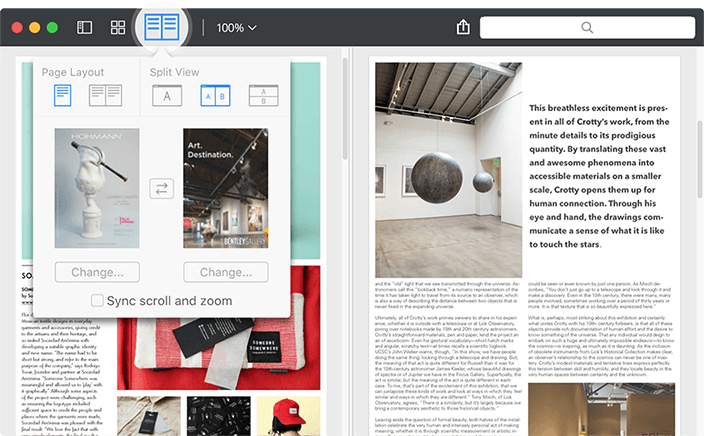 State of art PDF Search
Find things instantly with search indexing. Save relevant discoveries into search history to make them more convenient to recall.
Handy Bookmarks
PDF Expert is the only PDF Reader that saves your bookmarks in the PDF file. Send it or open it on a different device, all your bookmarks will be there.
I'm stunned that this application has everything I was looking for.
---
Annotate to remember
Select the tool to apply and then select the text to annotate. That's it. Plus, there is a diverse palette of colors to highlight, strikeout and underline your text.