State-of-art PDF editing
Edit text, images and links. Do something nobody else can.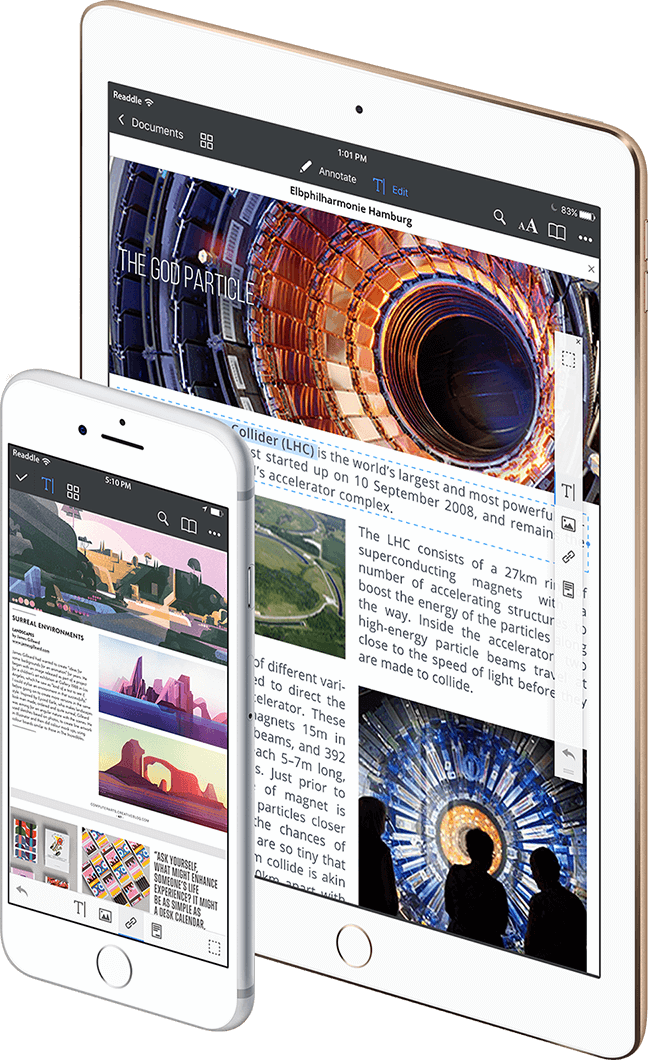 Edit PDF text
PDF Expert revolutionizes the way we work with PDF! Now you can edit text, images and links in your documents. It will automatically detect the font, size, and opacity of the original text; so you can easily update your PDF presentation or adjust credentials in an invoice.
I'm stunned that this application has everything I was looking for.
---
Add and replace images
Easily add, delete, replace and resize images in your PDFs. Sometimes a company logo in a contract should be left side oriented. PDF Expert is the only PDF editor out there
that allows you to do that and even more.
Fast, secure performance
Add links
Link any part of the text or image to a different page or web site.
Create and edit outlines
Add outlines to big PDFs to simplify navigation for hundreds of pages.
Redact sensitive information
Permanently delete sensitive information from your PDF files.
Protect your PDFs
Protect your sensitive PDF documents with a personal, secure password.
The ability to stop printing articles and instead read them all electronically, but still annotate them as if they were printed is AMAZING!
---
Do more on the go
PDF Expert provides the best platform for the paperless collaborations between team members. Annotate and add notes in project materials, fill and sign contract and invoices,
exchange files via email or cloud on the go.